House
324 East 13th Street
New Albany, IN 47150

Sheriff Sale

This gable-front home was built circa 2006, designed to complement the surrounding historic homes. A two-story, frame dwelling had stood here previously, shown on the earliest Sanborn Fire Insurance maps to cover this area, in 1891. That house, which had fallen into significant disrepair, was demolished in 2004.
This portion of 13
th
Street lies within the locally designated East Spring Street Historic District; therefore, any alterations must be reviewed and approved by the New Albany Historic Preservation Commission. For more information about the NAHPC and a copy of the City of New Albany Design Guidelines for local historic districts, please visit
www.newalbanypreservation.com
.
The property's judgment number is 22C01-2204-MF-000428.
With this number you can visit the Clerk's Office in the City-County building and enter it into their computers to find the judgment owed on the property. This is public record.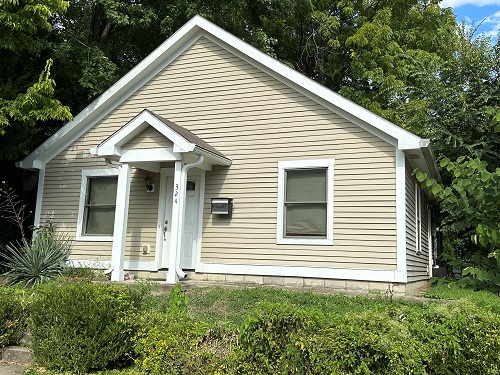 Contact:
To be sold at Sheriff's Sale Thursday, 3 November 2022 at 10:00 AM on the third floor of the County Building (311 Hauss Square, New Albany). Judgment number: 22C01-2204-MF-000428.