Betty & Wilbur Sonner House
2 Oxford Drive
New Albany, IN 47150

Sheriff Sale

The National Register-eligible Oxford Village was developed in the mid to late 1950s. The homes are a fine example of the mid-century developments that took place in the suburbs all around the country in the 1950s and 1960s.
This home appears to have been built around 1957 with Richard and Rita Yahraus being listed as the first occupants. By the printing of the 1960
New Albany City Directory
, the Wilbur and Betty Sonner family were living here. This would begin an almost a 55 year occupancy by the Sonner family.
Wilbur was a U.S. Army veteran of WWII and a retired employee of the American Standard Corporation after 38 years of service. The Sonners were married 70 years at the time of Wilbur's death in 2016, and it appears that Betty is still living. Melody and Josh Farrier were the next residents of the home.
The property's judgment number is 22CO1-1910-MF-001604
. With this number you can visit the Clerk's Office in the City-County building and enter it into their computers to find the judgment owed on the property. This is public record.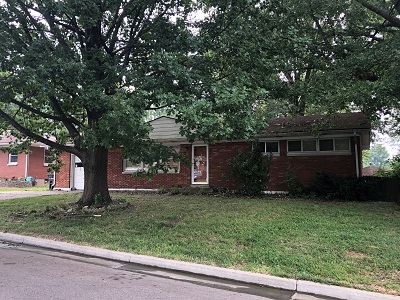 Contact:
To be sold at Sheriff's Sale Thursday, 16 September 2021 at 10:00 AM on the third floor of the City-County Building (311 Hauss Square, New Albany). Judgment number: 22CO1-1910-MF-001604.