Harry and Mary Goulding House
430 Beharrell Avenue
New Albany, IN 47150

Sheriff Sale

This bungalow is believed to have been built for local attorney Oscar Bader around 1912, as an investment. It was sold to Edmund Crackel in October 1912, but by the printing of the 1913-1914 New Albany
City Directory
the structure was listed as being vacant.
Four other owners and numerous tenants later, Harry and Mary Goulding purchased the house from Liberty State Bank in May 1935. Harry was owner of the Hargo Oil Company, and had the historic, Art Deco-style, Direct Oil Service Station building constructed in 1929 at 140 East Main Street in downtown New Albany. The photo below shows the service station circa 1935.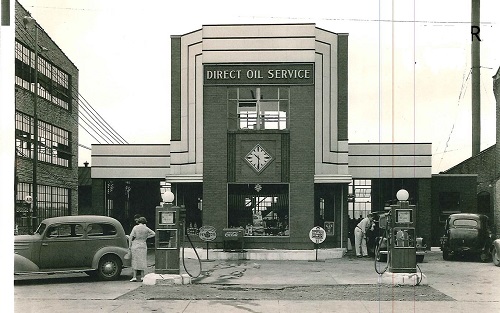 The Gouldings remained in the home until their deaths, Harry in a nursing home in 1978 and Mary in 1979.
The property's judgment number is 22D03-1711-MF-001547
. With this number you can visit the Clerk's Office in the City-County building and enter it into their computers to find the judgment owed on the property. This is public record.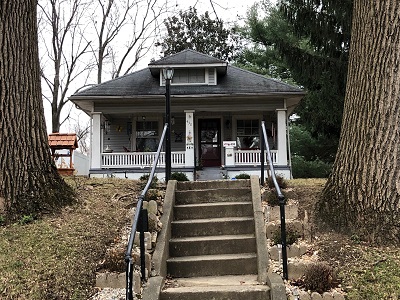 Contact:
To be sold at Sheriff's Sale Thursday, 15 August 2019 at 10:00 AM on the third floor of the City-County Building (311 Hauss Square, New Albany). Judgment number: 22D03-1711-MF-001547.